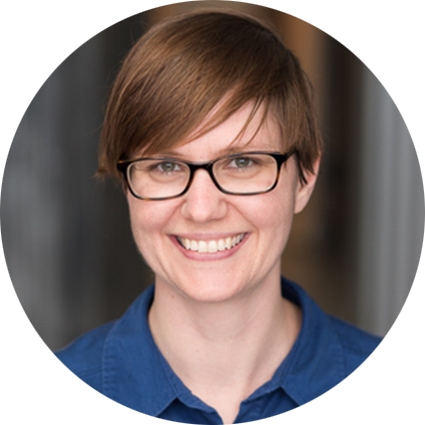 Cher Hamilton-Tekautz, LCSW
(she/her/hers)
About Cher Hamilton-Tekautz, LCSW
I pursued a career in social work because I needed work that was meaningful and I appreciated the values of social work, especially social justice and dignity and worth of the person. I spent over ten years working in non-profits doing everything from sexual assault advocacy and training, helping men stabilize their housing, providing LGBTQ youth overnight shelter, to community organizing.
Personally, I struggled with burnout and compassion fatigue over the years, and I became tired of working in dysfunctional systems. During those years I saw therapists on and off, which was very helpful, but I found that I made the most progress after attending group therapy focused on developing self-acceptance through mind body connection. I learned mindfulness techniques to transform negative thoughts and beliefs, what it felt like to be seen and heard in a healthy system, and how to get in touch with my inner child who needed attention and care. Getting in touch with my younger self became immensely helpful in developing my self-compassion.
I finally hit a point in my career that it was time to help others in the ways I had been helped.
My Approach To Therapy
Most of my approach to therapy is rooted in my social work training of person-centered therapy. This means I work to understand what's bringing you in for counseling, your worldview, and the experiences that have informed who you are today, which includes your upbringing, family, relationships, gender identity, racial identity, sexual orientation, religion, and cultural identities. After experiencing the progress that can be made when the body is incorporated in therapy I decided to pursue training in a body-based approach to therapy. I completed Level One of Sensorimotor Psychotherapy in May 2021, which is a body-based therapy to treat trauma. I'm really excited to be utilizing this approach because I've experienced it's powerful effects firsthand. I also work from an anti-racist and anti-oppressive approach and I will collaborate with you to develop goals for our work together.
I also love incorporating different mind-body approaches such as Emotional Freedom Technique, yoga nidra, mindfulness, and breath work because I want you to have access to tools that you can use on your own when our work is finished. My treatment specialties include trauma and PTSD, recovering from alcoholic or dysfunctional family dynamics, developing life/work balance, and supporting those who identify as LGBTQIA+, including non-monogamous, trans and gender-nonconforming folx. I am also passionate about helping other healers, activists, educators, and social workers in the development of self-care and prevention of burnout.
Additionally, I believe holistic and complementary therapies can be a great supplement to therapy and can help accelerate healing. Over the years I've dabbled in different approaches including acupuncture, chiropractic, yoga, healing touch, heart math, and Reiki. I even completed a graduate certificate in Complementary Therapies and Healing Practices while I was completing my Master's in Social Work from the University of Minnesota because of my passion for holistic practices.
How can Body Wisdom Counseling help?
Are you seeking counseling to get relief from anxiety, stress, trauma, or depression?
Wanting to experience fewer feelings of guilt and shame?
Needing to find more balance in your relationships or work?
Wanting support around your LGBTQIA+ identity?
Or hoping to develop some acceptance of yourself?

I will provide validation and understanding for what you're going through.
I will teach you tools to increase self-compassion and self-acceptance.
I will help you learn to develop a kinder voice in your head and increase your self-esteem.